Welcome to Bombay Sizzler
Indian cuisine is a combination of many subtle tastes. Flavours are as varied as is the climate of India, and as exotic as the people of India.
Reserve a Table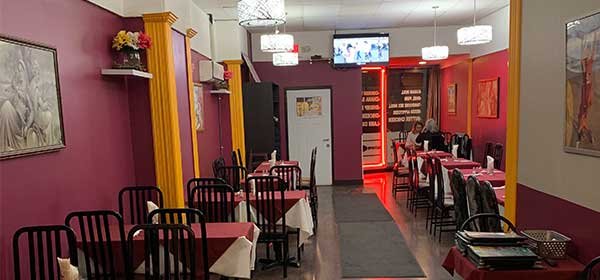 We have large menu with great selection and varity of authentic indian dishes that are delicious and mouth watering.
Our Menu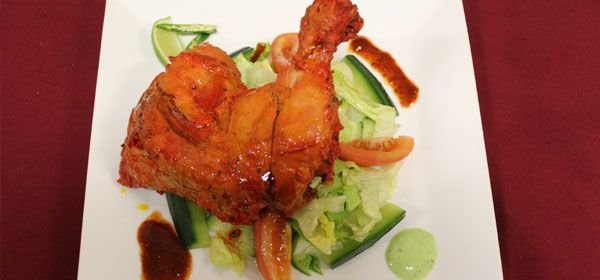 Our traditional dishes are rooted in the soil of Bengal and Northern India and they are prepared in our restaurant as they would be in our own homes.
Testimonial
Ordered take out, including goat curry, butter chicken, chana masala, nan, samosas, mango chutney, and rice. Flavours were excellent and the food was so aromatic. We will be back! -

Delicious!. Just discovered this gem downtown a month ago, and we've already enjoyed it three times. The Dal is to die for, butter chicken is delicious, the naan is the best in town, and fantastic authentic indian kheer (rice pudding). Highly recommend, and I hope they stay open many years to come! - Zomato(Urbanspoon)

Like being back in India.. I spent 4 weeks in West Bengal a couple of years ago and really enjoyed the local food. I tried the Bombay Sizzler today after seeing the reviews and must say I was absolutely not disappointed. We ordered take-out, and the first thing I noticed when I got it home was that it just smelled right. - Zomato(Urbanspoon)

Our Hours
Mon - Thurs
Friday
Saturday
Sunday

11:30AM - 3:00PM, 4:00PM - 9:30PM
11:30AM - 3:00 PM, 4:00PM - 10:00PM
12:00PM - 10:00PM
12:00PM - 09:30PM